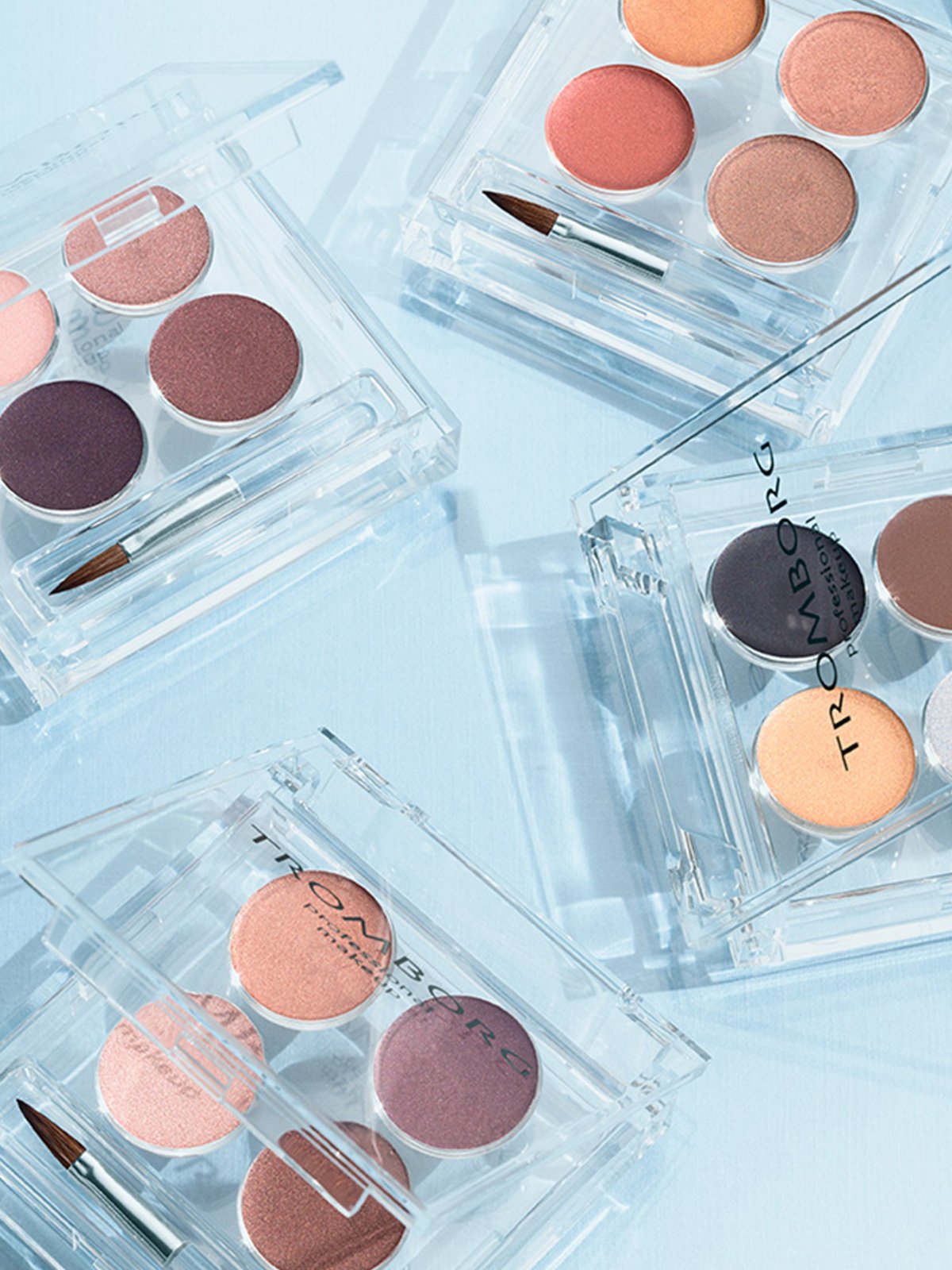 EYEGREASE
---
---
TUTORIAL: SMOKEY EYES
The Tromborg guide to a delicate and festive smokey eyes look.
Start by applying a simple base to keep the focus on the eyes. Apply Blush Vintage from the middle of the ear and down toward your mouth to accentuate your facial features. If you want a fresh chic radiance and alleviate redness, apply the blush to the apples of your cheeks as well.
Next, use Vegan Brush #5 apply Baked Mineral Silk onto the high points of your face and down the bridge of your nose by using soft brush strokes for extra glow and a natural dewy base.
Now, it's time for the iconic eye look. Apply Eyegrease as an eyeshadow on your entire eyelid with Vegan Brush #2. Feel free to blend the 4 different shades of Eyegrease.
Fixate Eyegrease by applying Shadow Velvet on your entire eyelid and below the eyes along your lower lashes. Blend the creamy and pressed eyeshadows to create the iconic smokey eyes. Velvet's blue and gray shades brighten the look slightly as opposed to a very dark or black eyeshadow. This means your smokey eyes will match the late summer season without losing its iconic characteristics.
To complete the smokey eyes, apply Eyegrease (the black shade) as an eyeliner on the line above the eye and the inner rim of your bottom eyelid. The result? A captivating smokey eyes look.
Finish the look with the nourishing Lip Cute Beige.