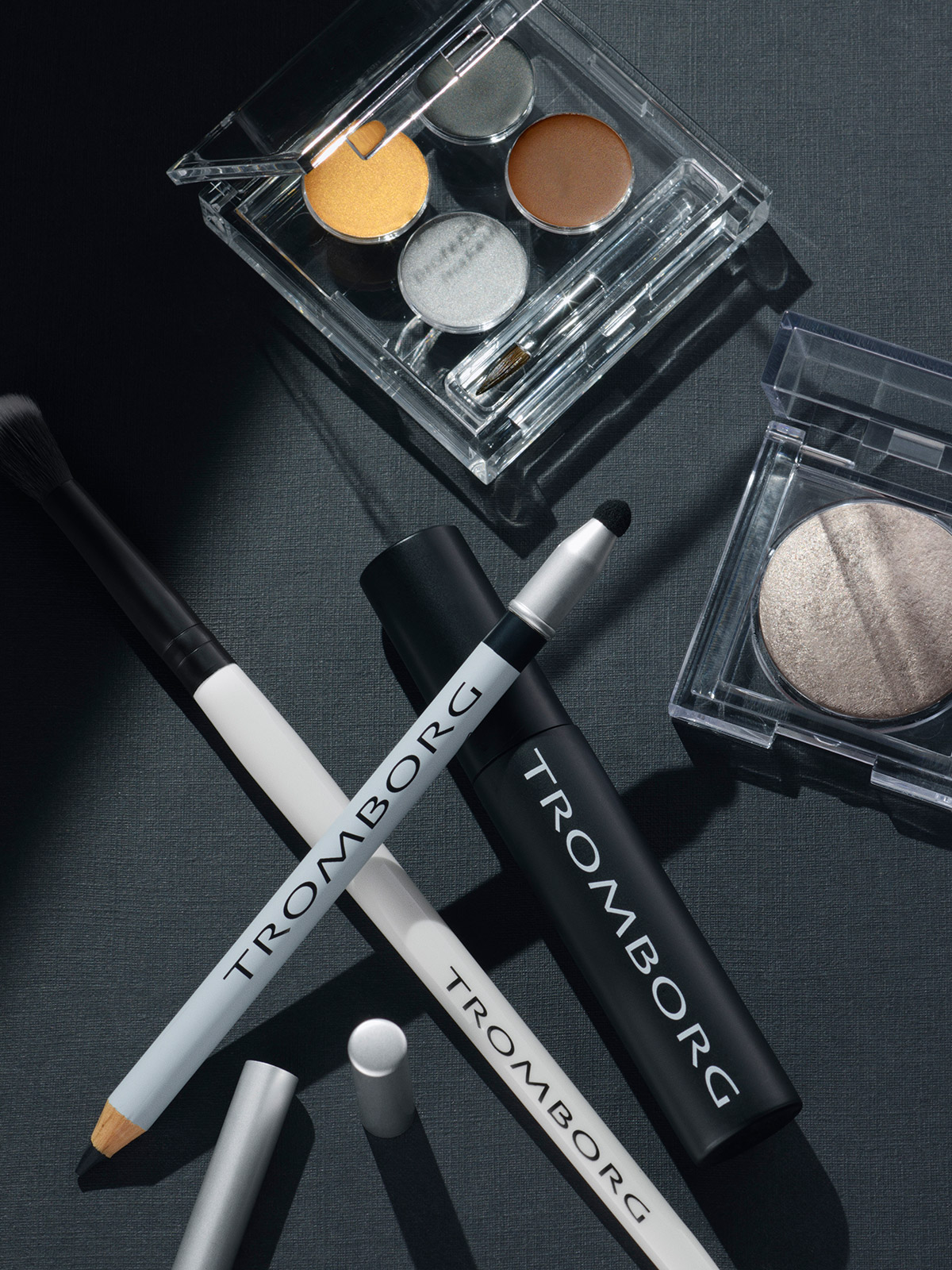 LUMINOUS SILVER
---
---
RECREATE THE LOOK
If you want to apply a simple base for the festive look, we recommend The Perfect Base, where you only need a few products. If you want extra glam, you can swap out the Baked Mineral Silk for Highlight.
A TOUCH OF SILVER
Begin the look with Eyegrease and apply the two dark shades to your eyelid. Then, apply the two light shades to brighten the overall look. Remember to blend the colours as you go, either with your fingers or the Vegan Brush #3.
Next, you apply Baked Mineral Eyeshadow #Moonlight on the entire eyelid with the Vegan Brush #3 to achieve the luminous silver tint. Continue to apply and blend the eyeshadow until you are happy with the final result.
ACCENTUATE YOUR EYES
When you are satisfied with the eyeshadow, frame your eyes with the Deluxe Eyeliner #1 Black. Its gorgeous texture makes it super easy to apply and provides a perfectly smooth line above the eye. Use the built-in sponge tip to fade the colour if you prefer a less intense look. Alternatively, you leave the flawless fine line to stand in contrast to the silver eyeshadow.
Finish the festive look with Mascara Black for a gorgeous, natural look with long & curled lashes. Start at the base of your lashes and "work" the wand out towards the tips. Repeat to build. Remember to coat the outer lashes for almond-shaped eyes, instead of only focusing on the middle section.
With this simple look, you are ready for the biggest party of the year – Happy New Year!