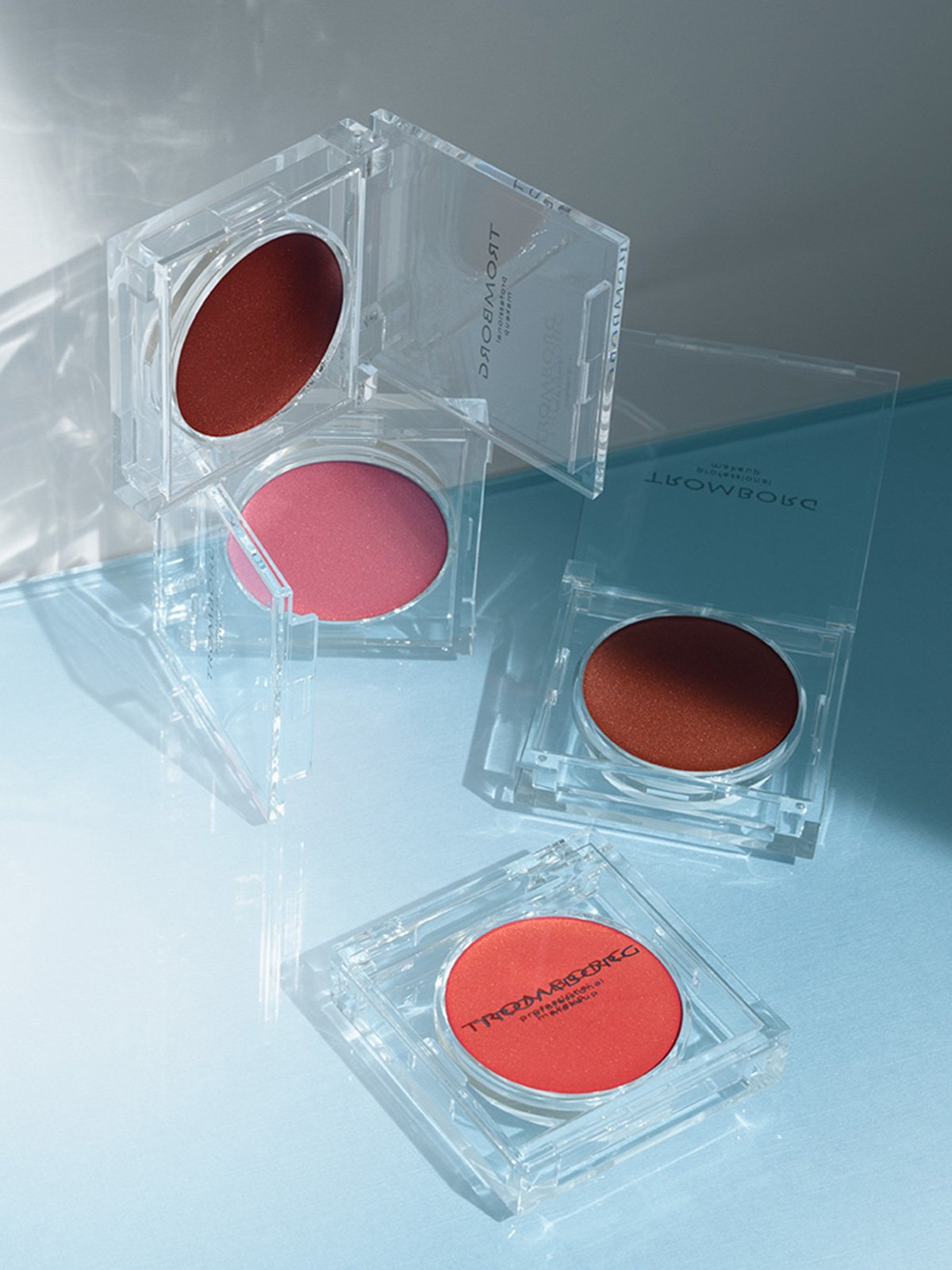 MULTI-USE MAKEUP
---
---
Tromborg's multi-use makeup products are ideal on-the-go essentials for your bag.
CREAMY LIP CHEEK EYE
Creamy Lip Cheek Eye Powder is an all-purpose colour wonder. The perfect multi-use product for all-over use. Brilliant as blush. Playfully simple on your eyes – and equally beautiful over your usual eyeshadow for that extra wow factor. And ultra-durable on your lips. It's easy to apply with your fingers or on your eyes and lips with a brush – but your fingers are closest. Four great colours: Misty Brown, Misty Rose, Peachpuff and Tan.
BAKED MINERAL
Baked Mineral is a luxurious, super-versatile product that – with its intense colour and silky texture – is designed to enhance any skin tone. The feather-light, transparent mineral formula is pure pampering for your skin and a delight to work with. The baked minerals are further enriched with organic meadowfoam, seed oil and shea butter to gently nourish the skin. Makeup and skincare merged into one amazing product – even for sensitive skin. Available in 4 amazing variants: Highlight, Silk, Golden & Bronze.