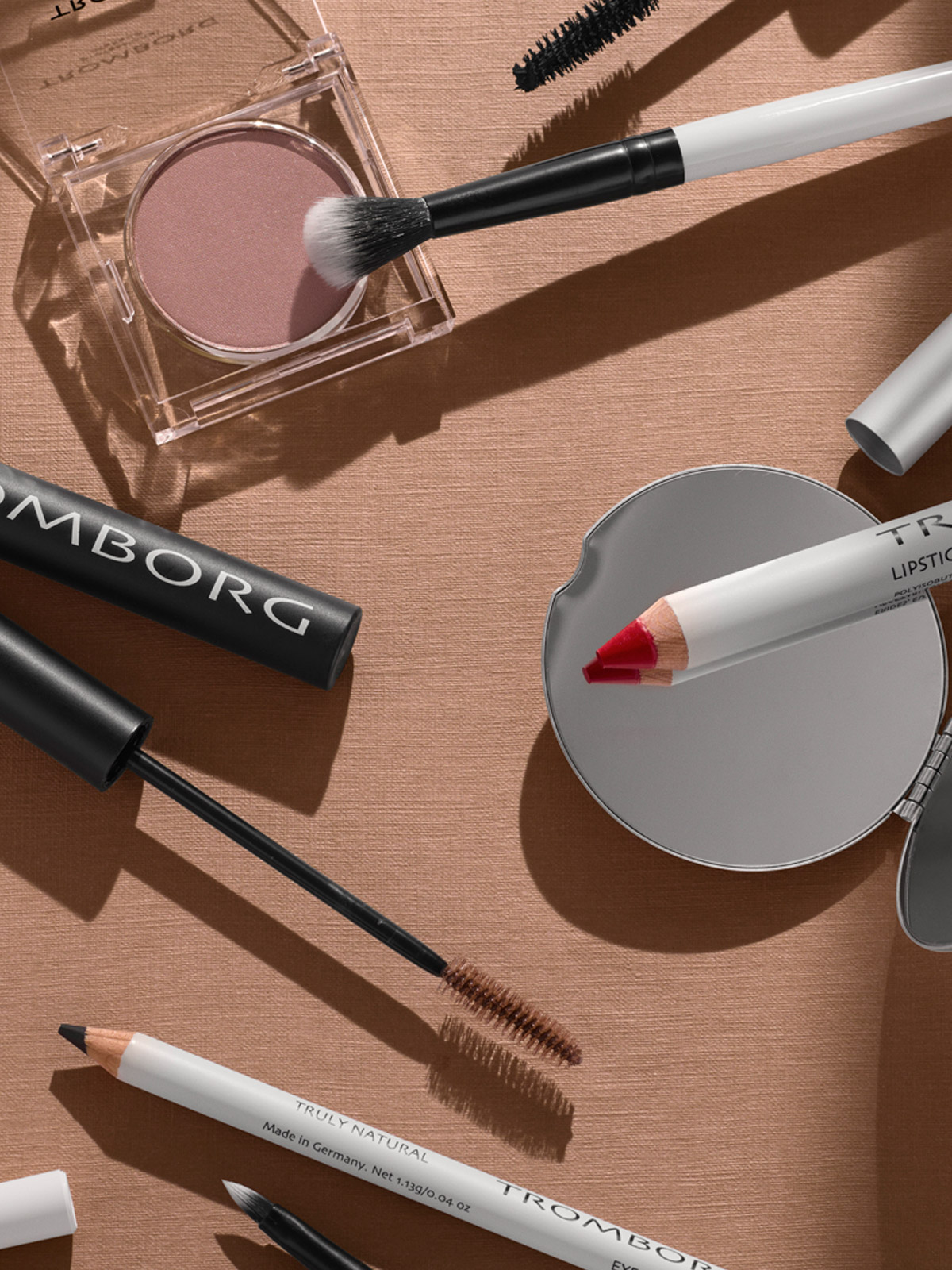 PERFECT RED LIPS
---
---
If you'd like extra coverage, you can begin the look by creating a simple makeup base
EYES
Apply Eyeshadow Kashmir to your entire eyelid. Kashmir is a very light, silvery brown champagne shade that gives your eyelids a subtle and flattering glow – a shade that fits nicely into this look, where the lips are the star.
Apply Eyeliner Black along the edge of your eyelid and to your waterline. Follow up with Mascara Black, which is applied by zigzagging the mascara brush along your lashes while distributing the mascara evenly. Focus on your outer lashes. In this way, you achieve beautiful almond-shaped eyes that appear bigger.
BROWS
Next, apply Brow Fix, either Clear or Brown depending on your preferences. Start by brushing upward until you reach the highest point of the brow, and then sweep the brush downwards for perfectly fixed brows. Sweep on a single coat to lightly accentuate your eyebrows, or brush on additional layers for a more defined shape.
LIPS
And, of course, don't forget the lips. Apply Lipstick Jumbo Pen #10, a pen-shaped lipstick that makes it incredibly easy to apply lipstick and adjust the colour intensity. Build up the colour until you are happy with the final result.
A beautiful and simple look that's perfect for your summer party or a night out.