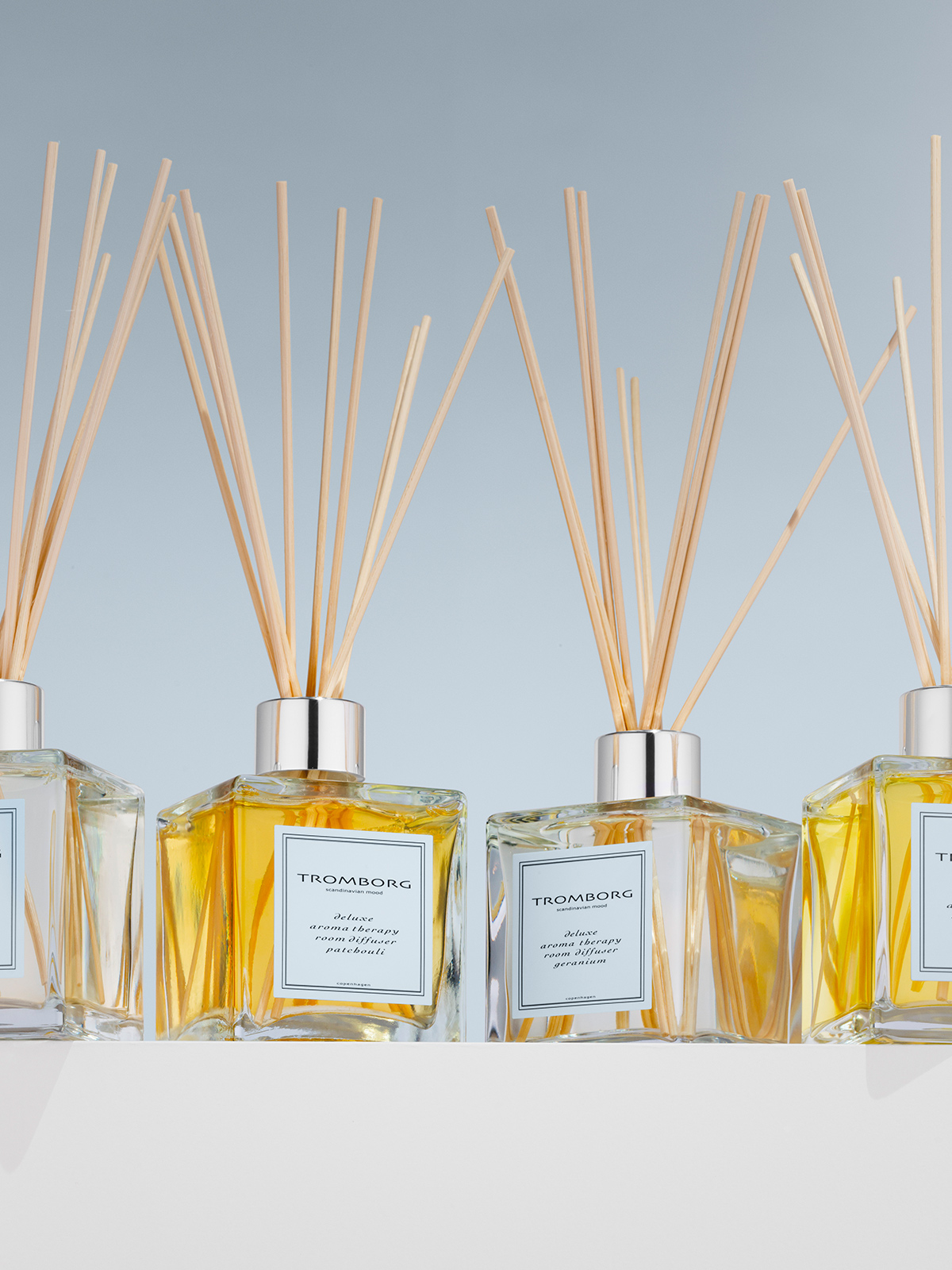 ROOM DIFFUSER
---
---
AROMATIC WELLNESS
Tromborg's magical Aroma Therapy Room Diffusers uplift the fragrance in any room. They are especially effective in the kitchen, bathroom and other rooms that will always benefit from a little fresh fragrance. Tromborg's room diffusers help to create a pleasant or calming atmosphere, depending on the diffuser used:
-Menthe contains the loveliest notes of peppermint, mandarin and rosemary. - Silence includes the most amazing composition of fruit notes. Pure with a touch of sweetness. - Patchouli contains gorgeous notes of patchouli and ylang ylang. - Geranium includes lovely notes of geranium, grapefruit and vanilla. - #13 contains heavenly notes of verbena, grape, orange, rosewood, mandarin and hints of rosemary and vanilla.
With their aromatic depth and complexity, Tromborg's various Aroma Therapy Room Diffusers bring well-being and freshness to every room. This combination creates a series of delicate and sophisticated scents that, without being too intense and overpowering, infuses its surroundings with a natural freshness.
For optimal use of Aroma Therapy Room Diffusers, it's best to flip the sticks a few times a week. The shelf life is about 3 months if the sticks are turned over a few times a week.