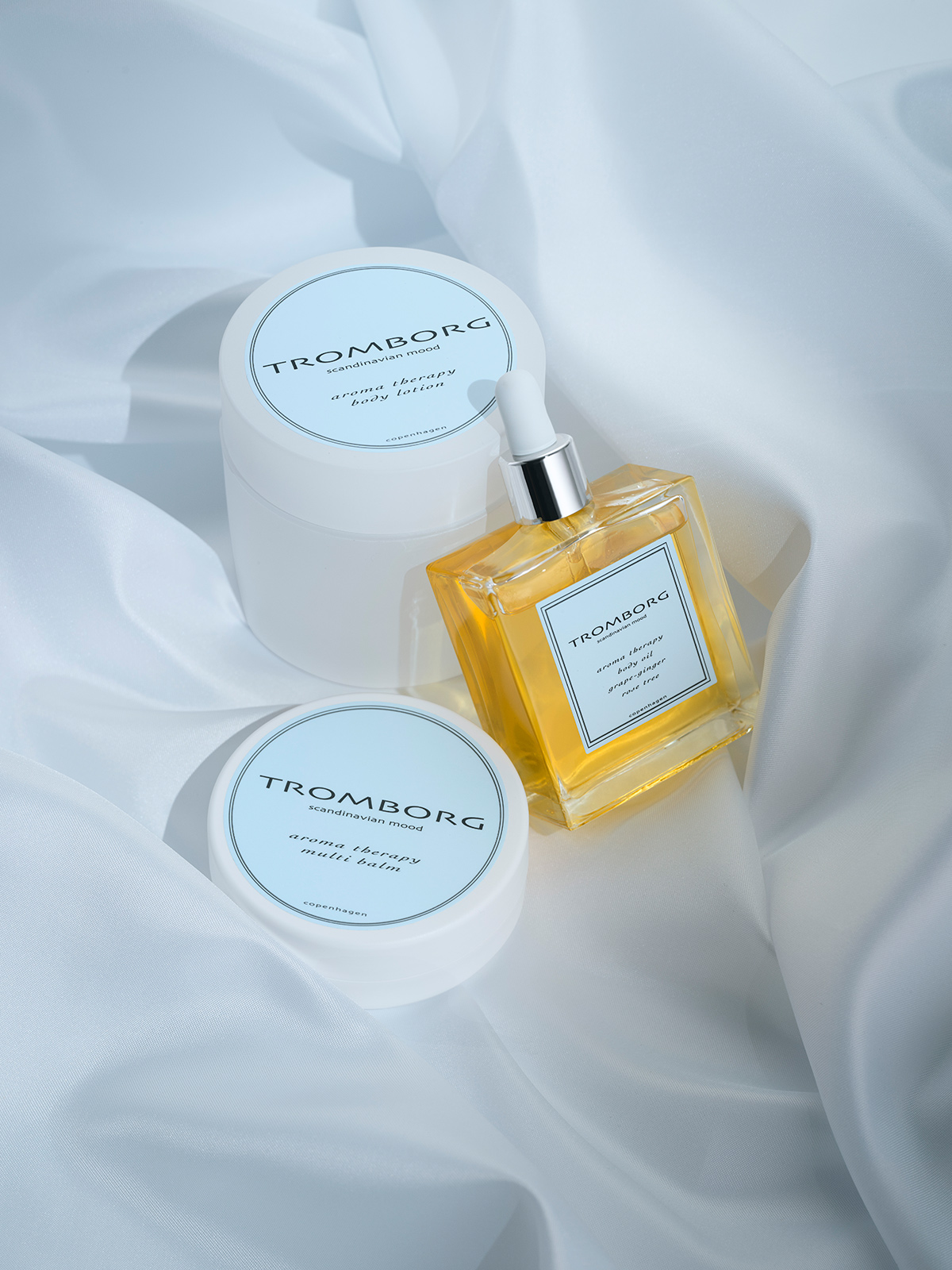 PREP YOUR SKIN
---
---
Radiant and summer-ready skin through exfoliation, a moisture and a glow boost. Prep your skin for summer with a few skincare favourites:
SCRUB
In the shower or bathtub, you have the chance to pamper both skin and senses with exfoliation. Body Salt Scrub is a scrumptious-smelling mixture of oil and salt that you massage gently into the skin. You skin feels completely new and silky-soft.
BODY LOTION
Aroma Therapy Body Lotion is the perfect finish to a relaxing bath and after exfoliation. With its 20 bioactive organic ingredients, Tromborg's Body Lotion is pure luxury for your body and soul. Leaves your skin ultra-moisturized, soft and fresh while the essential oils stimulate your senses. The best of aromatherapy united in one body lotion.
TANNING
Deluxe Self Tanning Cream is your quick and easy way to a beautiful summer glow. Apply it after a Salt Scrub which removes dead skin cells and leaves the skin soft and smooth. A smooth surface makes it easier to apply the self tanning cream and leaves you with a beautiful, uniform result. Achieve the ultimate summer glow – no matter the season.
BALM
Aroma Therapy Multi Balm is packed with the most wonderful organic plant oils that work synergistically to neutralise irritation, calming and clarifying your skin to produce the most beautiful and radiant results. During summer, it's particularly great for dry arms or legs, but you can use it all over body and face – for a beautiful, natural glow.
OIL
IIf you want to give your skin an extra boost of moisture and glow, the use a body oil, the perfect combination of aromatherapy and skincare. Use it as a massage oil, in the shower or for your face.