Guide to the Basic Moisturizer Set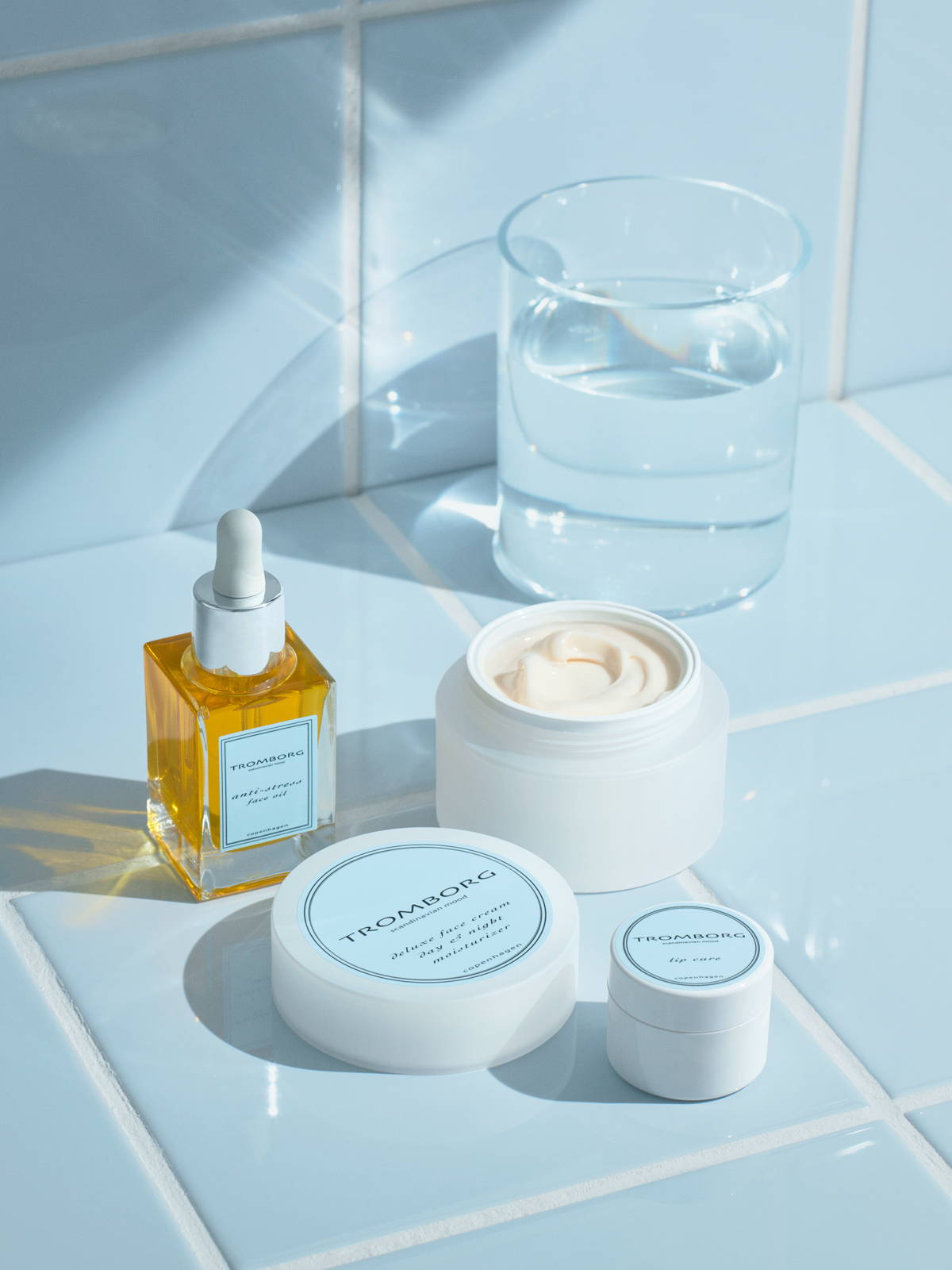 Our popular Basic Moisturizer Set is a wonderful, simple routine that pampers and cares for your skin during springtime.
In the transition period from winter to spring, it is best to adjust your skincare routine with lightweight products that ensure moisture, even as the weather gets warmer. Basic Moisturizer Set is for those who want a simple springtime routine that provides a balanced amount of moisture for healthy and vital skin. These 3 skincare favourites are suited for everyone – and are popular among men and women of all ages.
While Basic Moisturizer is a stand-alone routine, your skincare products should always be applied to clean skin to achieve the best results. We recommend combining the set with a cleanser of your choice.
Deluxe Face Cream is a dual-purpose day and night cream that creates a long-lasting moisture-binding effect and helps prevent hypersensitivity reactions.
Macadamia oil and shea butter nourish and soften your skin, where collagen from the sea and a carefully balanced cocktail of amino acids strengthen the connective tissue and cell structure. To improve skin hydration and elasticity, we have added tamarind seed extract and sandalwood, which also act as an antiseptic.
Deluxe Face Cream will not feel heavy on your skin and is quickly absorbed, which makes it the perfect moisturizer for spring and for maintaining your skin's moisture balance.
Natural, essential oils are an amazing tool for maintaining your moisture level with anti-inflammatory properties and which can reduce hyperpigmentation. The Anti Stress Face Oil is enriched with essential oils from lavender and vanilla that help relieve stress and reduce tension – creating a feeling of well-being, calm and balance.
The base oils consist of macadamia oil, rosehip seed oil, safflower oil and kukui nut oil, as well as calendula and vitamin E. They work together synergistically to neutralise irritation, calm and clarify your skin producing the most beautiful and radiant results.
Use your Face Oil after your Face Cream to seal in the moisture overnight or as an instant glow boost before going out.
In winter, our lips often feel dry or chapped. Even if spring has arrived, you should still care for your lips and provide them with the necessary hydration. With its lightweight and silky texture, Lip Cure is the ultimate remedy for dry lips.
It is packed with active plant oils and contains only the purest, natural ingredients – macadamia, shea butter, aloe vera and vitamin E – for their moisturizing, softening, healing and protective effects.
It protects against moisture loss, making it ideal to apply before bedtime as an overnight treatment or as a must-have in your bag on the go.
The Basic Moisturizer Set is only available at Tromborg.com, where you save 33% when purchasing the 3 products together.
---