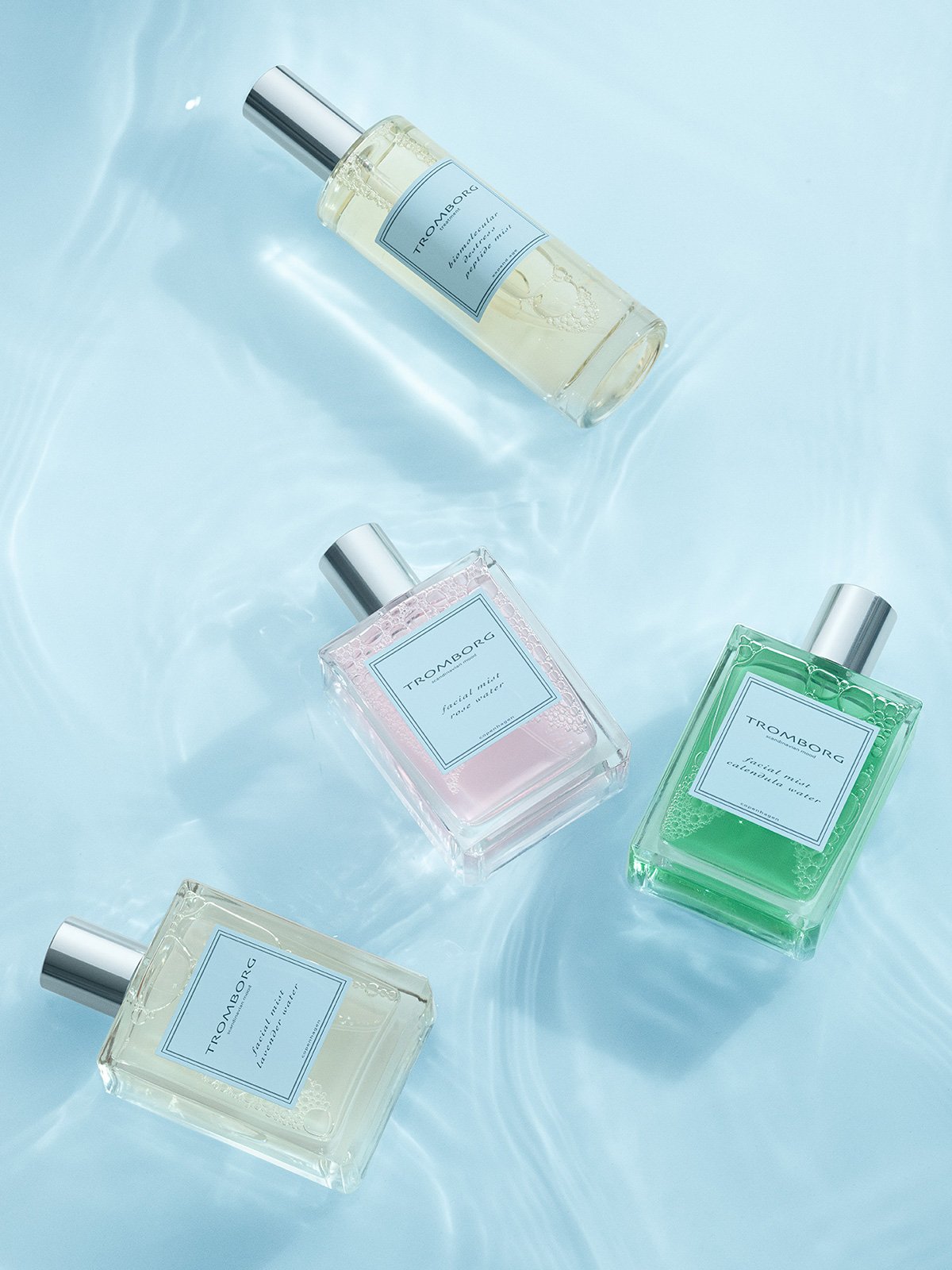 FACE MIST
---
---
MIST IS A MUST
Tromborg's facial mists refresh, cool and moisturize your skin. You can use them instead of a toner, after cleansing, and before applying your moisturizer. At Tromborg, we offer four different mists: Facial Mist Lavender Water, Facial Mist Calendula Water, Facial Mist Rose Water and Biomolecular Destress Peptide Mist. All our mists are also great as a last step to fix your makeup, since they help extend and improve its longevity. They're also perfect on the go, to hydrate your skin on a flight or at the office.
Our various facial mists are valuable moisturizers that you can use as needed – and you choose the fragrance that best suits your mood and preferences. It's practically impossible to use them incorrectly and they are a "must" to keep your skin hydrated all day long with a single spray of mist.
Biomolecular Destress Peptide Mist is a bio-magical mist from the Tromborg Treatment line that helps your skin protect itself against the damaging effects of pollution and climate change, and leaves it glowing and revitalised. Remarkable and innovative ingredients, such as organic mosses and peptides, boost and prolong the biomolecular effects of other Tromborg products. Biomolecular Destress Peptide Mist is our flagship mist and we highly recommend learning more about its many unique properties right here.