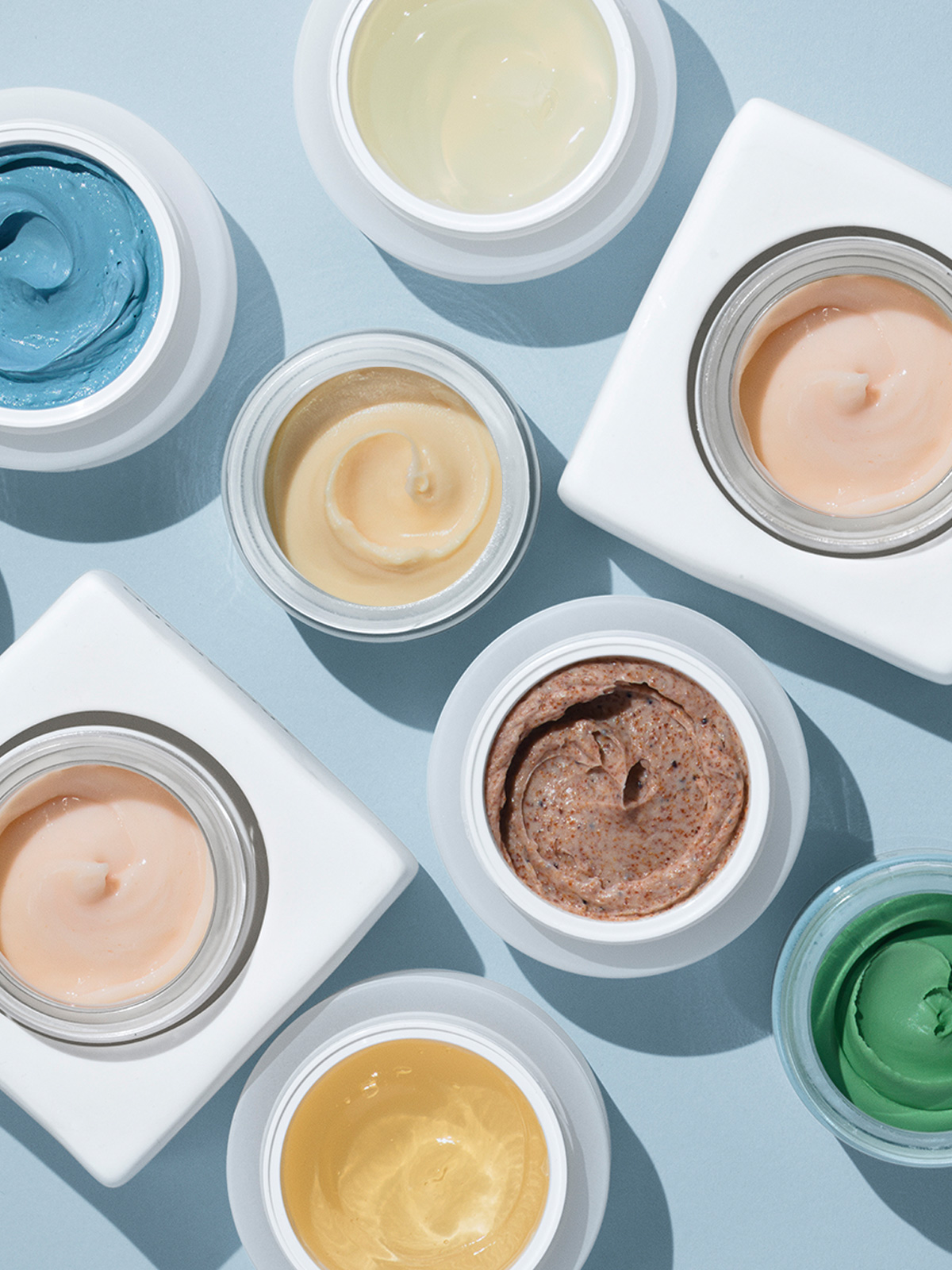 MASK
---
---
Multi-masking (i.e. using our masks in succession) gives you not only a radiant and deeply moisturized skin, but also a sense of total relaxation and time for pampering your senses. With Tromborg's three Scandinavian Mood masks, you get optimum moisture and nourishment for your skin and an exclusive complement to your daily skincare routine that promotes self-pampering and well-being.
Start with cleansing your skin – using Tromborg's mild and gentle Herbal Cleansing Water, for example. Then apply Tromborg's Mud Mask Mineral-Rich. The mud contains a formidable blend of minerals and trace elements with cleansing and stimulating properties. The mask penetrates deeply, removing impurities and balancing sebum production. Thanks to clay minerals in the form of silky soft silicates, it absorbs excess oil and normalises clogged pores. It also stimulates the lymphatic system to absorb excess water from the inside. Apply a thick layer of the mask to your face, neck and chest. Allow the mud to work for just under 10 minutes, until it dries, and then rinse off with lukewarm water.
The next step in the multi-masking routine is Tromborg's fantastic Exfoliating Scrub Mask. A deep-cleansing peel and exfoliation promotes beautiful, clean and radiantly clear skin. The mask removes impurities and dead skin cells and cleanses the skin deeply.
This pure vitamin bomb revitalises your skin and leaves it soft and smooth. Tromborg's Exfoliating Scrub Mask includes macadamia oil, one of nature's best moisturizers, as well as avocado oil, which is rich in minerals and vitamins A, D and E. The exfoliating effect derives from pure orange and grapefruit pulp. The mask is mild and moisturizing and helps regenerate the skin. It also contains a triple-action scrub formula: apricot kernel, almond kernel and macadamia kernel. You can either apply it as a normal mask (recommended for sensitive skin) or gently massage it into your skin. Avoid the eye area and leave on for 10 minutes before rinsing it off with plenty of lukewarm water.

The final step in multi-masking is to use Tromborg's Multi Vitamin Facial Mask. The mask regulates your skin as needed and – with its blend of vitamins A, E, F, H and B3, collagen, carbamide and allantoin – provides anti-inflammatory effects and leaves your skin deeply cleansed, moisturized and looking radiant with a natural glow. Like all skin types, yours will always benefit from a regular moisturizing vitamin treatment. Massage the mask into your skin with light, gentle strokes and leave it to penetrate for a few minutes. Then rinse off with plenty of lukewarm water.